This is the article from the Donalsonville News about our new service. Click the link for the original article.
---
eDonalsonville and high-speed internet service are coming soon to Donalsonville!
eDonalsonville, a Wireless Internet Service Provider (WISP) centered in Donalsonville, is back online, and beginning in August of this year, will provide eLTE and other internet-based services to residents and businesses in Donalsonville and the surrounding areas.
After months of preparation, the City Council of Donalsonville made it official Monday night and voted una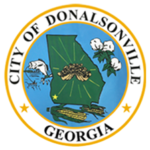 nimously to begin the marketing and sign up procedures of the eDonalsonville project. The quality and capacity of the system will allow the city to provide extremely high-quality Internet at an affordable price, as well as providing educational and social impact programming.
During the last month, city employees have been conducting final testing on the core equipment and making the connections needed to bring this promised service to a reality. On Monday night City Council members also approved a new service delivery structure for eDonalsonville and set the timetable to make the service available during August of 2018.
Using eLTE equipment, eDonalsonville will offer broadband Internet service to residents within a five to seven-mile radius of each of two towers located within the city limits of Donalsonville.
This service will be offered to area residents as an alternative internet provider to meet their need for faster, more reliable Internet service at an affordable price.
Over the next few weeks additional information about the new service and sign up procedures will be presented in the Donalsonville News and on the city's website at www.edonalsonville.ga If you have any questions about the service, residents are encouraged to go to the website or to call (229) 207-0297.
To get on the list for service, go to www.edonalsonville.ga and choose Plans and Service from the top of the page. There you can choose to fill out a contact form for more information.
If you would like more information about this topic, call the city's Communications Director Jeffrey Hatcher at (229) 207-0297, or email [email protected].
Initially, the eDonalsonville system was projected to be fully operational by June or July of 2017; however several items of concern led the city to terminate its agreement with Sozo Solutions, the firm that had been involved in the design and implementation of the system from its inception.
As of June 2017 the core system and equipment on the water towers were completely installed and operational; however, because of complications in leasing the spectrum in which the system is designed to operate, the City Council decided to cease the testing and operation of the eDonalsonville system until an alternative plan could be developed.
The decision to bring the system back online, and as of August 2018, available for purchase by area residents, was facilitated with an agreement with Sprint to lease the spectrum needed to make the broadcast service possible.